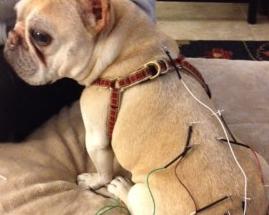 Acupuncture is an excellent way to provide holistic care for acute problems, and bring pain relief and quality of life back to the patient with chronic ailments. Most acupuncture points have specialized nerve bundles that respond to acupuncture therapy.  This has beneficial effects at all levels of the nervous system, which can lead to better function of all body systems — reducing pain, accelerating healing, balancing the immune system, and a wide host of other positive responses. Acupuncture recruits the body's own healing powers to reduce or eliminate a disease…and we just happen to have the perfect veterinarian for the job.
Dr. Haleh Siahpolo is a Certified Veterinary Acupuncturist,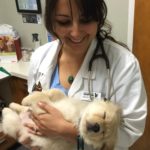 Chinese Herbalist and Food Therapist. Haleh became interested in holistic medicine while in vet school, when acupuncture helped with her own knee injury. She enjoys integrating Eastern and Western medicine to provide the best possible treatment options for companion animals. Haleh trained with a third generation traditional Chinese medicine practitioner to learn acupuncture, herbal and food therapy for animals.