Our goal is to ensure that our clients enjoy a life-long relationship with a healthy, well-mannered, and socialized dog!
 Our Philosophy
The cornerstone of our philosophy is praise for something that is done right, not punishment for something done wrong. We believe this approach has the most positive impact on young pups. Our responsibility as pet trainers/owners is to teach them what is acceptable and set them up to succeed.
Our classes are open to all breeds of dogs. We encourage family members to attend and participate.
Each course runs for six weeks and costs $320
Limited spaces available, please call or email to reserve a spot BEFORE submitting your class waiver form.
Click Here For Training Class Waiver Form
The $320 payment for classes can be made online by clicking the "make a payment" button at the top of our home page here!
About Your Instructors
Vicky
Vicky has been a trainer for 20 years here in the Bay Area. In 2003 she started her own company called My Wonder Dog. In 2011 she was voted trainer of the year by the Metro. In 2016 she began training here at LGDC and took over as manager of the training department in the summer of 2022. Vicky is a member of the Association of Pet Dog Trainers. She teaches all levels of classes and is a certified AKC Canine Good Citizen Evaluator.
She is very passionate about training and in more recent years she started competing in rally and obedience with her Sheltie, Roscoe. When they're not competing they enjoy doing therapy work together, visiting the sick and elderly. Roscoe is a certified therapy dog through Pet Partners. Vicky also offers private lessons for puppies, intermediate, advanced and preparatory Canine Good Citizen classes. Click here to email Vicky.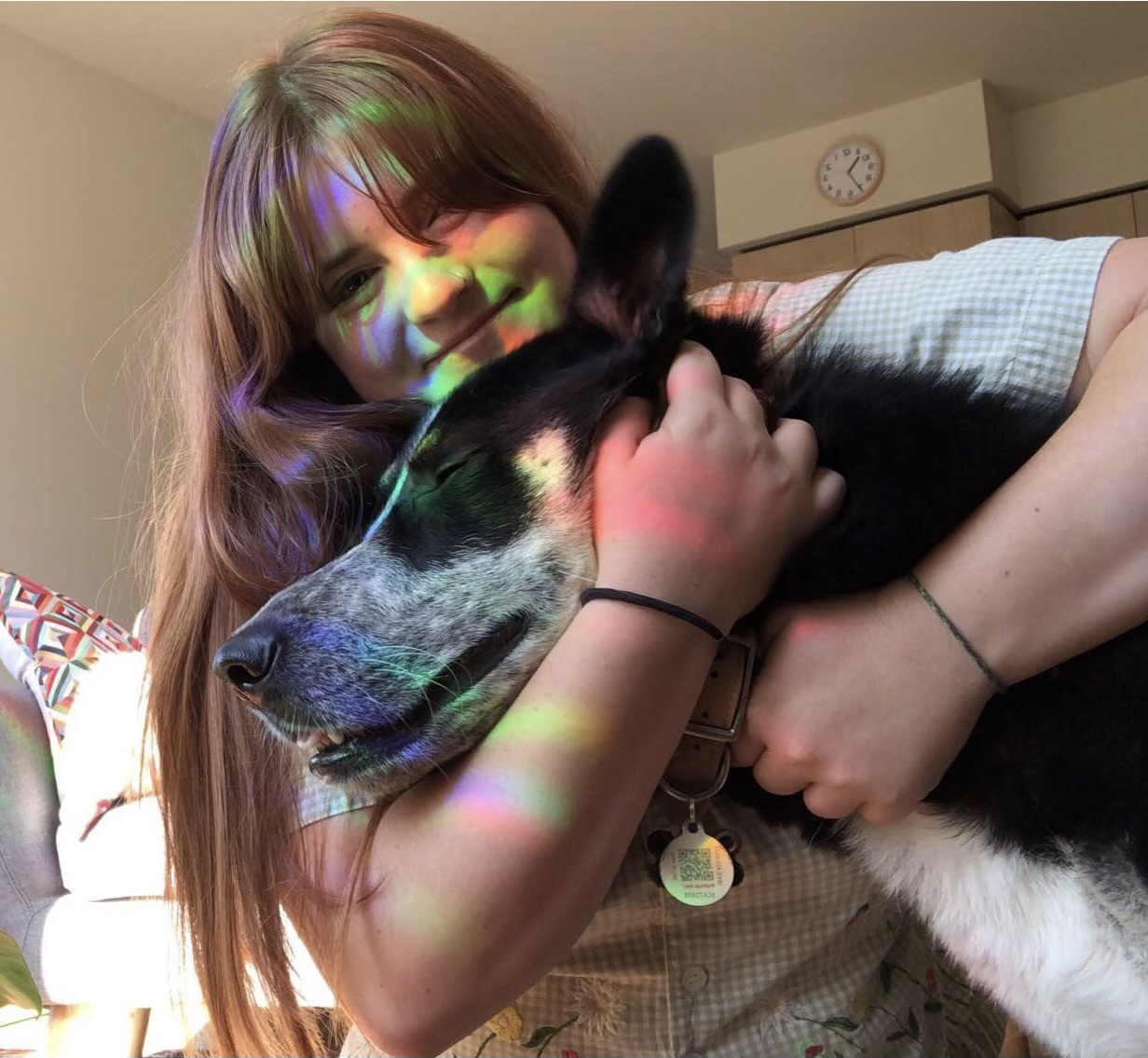 Lily Usherwood, CPDT-KA
Lily has been volunteering in training classes here since 2015 when she was 14 years old.  She then became an official member  of the LGDC team at 16.  She loves all breeds but has a special place in her heart for Dachshunds and German Shepherds.  She now lives in Santa Cruz and enjoys taking her German Shepherd mix, Oliver, to the beach and playing ball with him.
Lily is a Certified Professional Dog Trainer through the Certification Council for Professional Dog Trainers (CCPDT).  Lily teaches all classes and is a certified AKC Canine Good Citizen Evaluator!  She is also a member of the Association of Professional Dog Trainers.  Lily has a special interest in canine mental stimulation.  She also offers private lessons and socialization walks/outings for dogs at any level.
Class Details
Puppy Preschool – is intended for puppies during their prime socialization period (9-16 weeks of age). All pups must have a negative fecal test and age appropriate vaccinations. Classes are taught using positive reinforcement and food rewards. The first meeting is WITHOUT dogs. Basic management, mouthing and biting, corrections and elimination training will be discussed in detail. Our goal is to help you take advantage of this time in your puppy's development to form a permanent and lasting bond. Bring your questions and enjoy this informational experience.
Level 2 Class – We will refine all of the basic commands introduced in Puppy Preschool: stay, wait and come. Leash-walking is also introduced. Polite greetings will be practiced weekly.
Level 3 – This class is a continuation of our Level II class. We will continue to refine the basic commands, adding distance, duration and distractions. We will continue to work on manners, including some content of the Canine Good Citizen test.
Canine Good Citizen – Please see AKC Canine Good Citizen Test Information
Information on Puppy Socials is now under the Canine Socials tab in the menu at the top of the page.