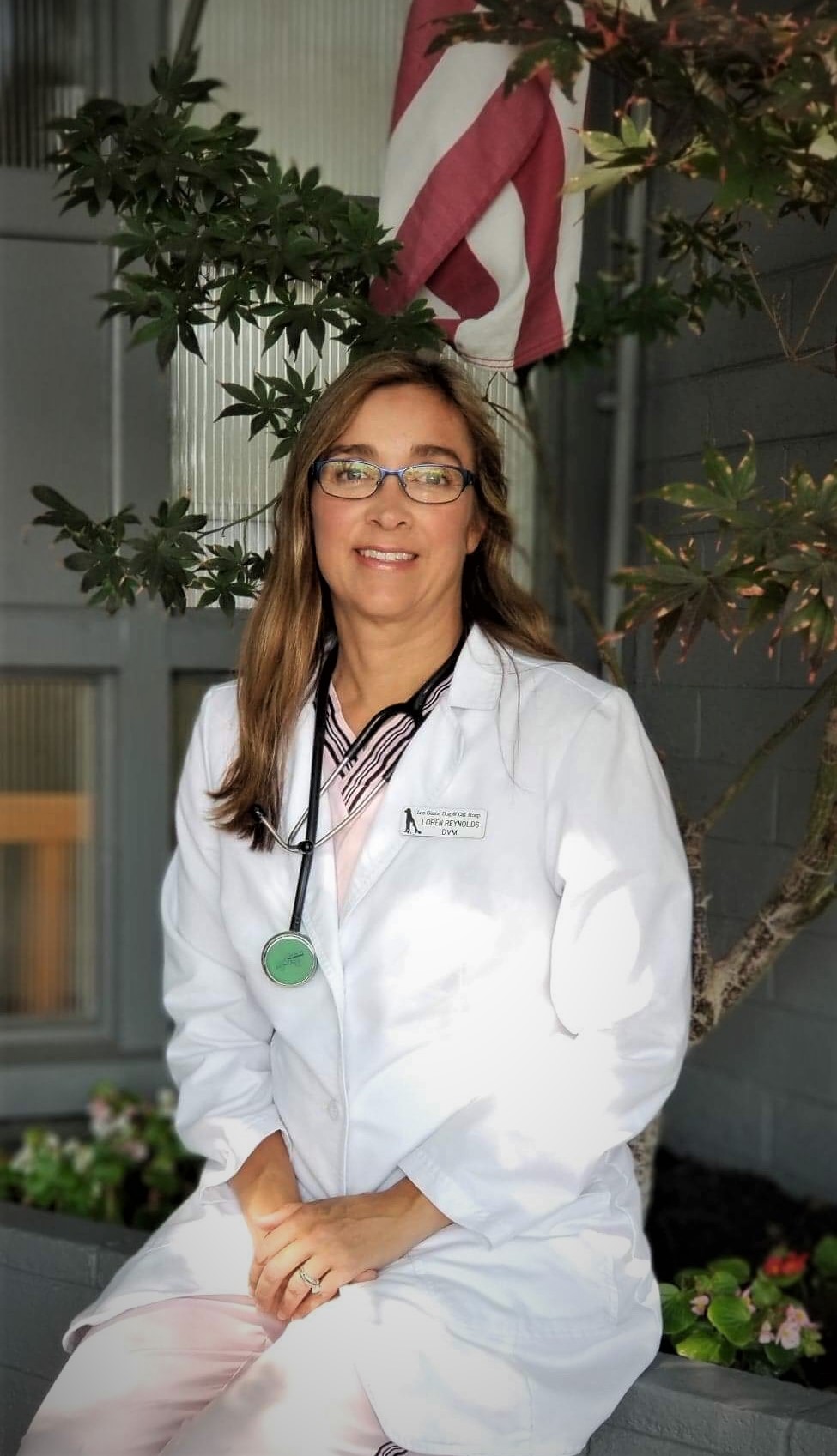 Veterinarian
College
Duke University, B.S. Zoology
Veterinary School
Texas A&M University, 1996
Internship
Santa Cruz Veterinary Emergency/Referral Hospital 1997
Memberships
Santa Clara Valley Veterinary Medical Association
California Veterinary Medical Association
American Association of University Women
American Veterinary Medical Association
Personal Information
Loren Reynolds grew up in Los Gatos and attended Daves Avenue Elementary School, Fisher Junior High School, and Los Gatos High School. Her family brought their pets to LGD&C, and she first met Dr. Kyle Frandle when she was 13 years old. At first she was skeptical of the new, young vet that Dr. Fremont had chosen as his associate, but Kyle soon won her over.
Loren worked for Kyle during her summer breaks from college. "I consider Kyle a second father to me, and I'm so lucky to be working with him and his wonderful team." She is a real animal lover and has been a vegetarian since 1991.
Her hobbies include: caring for her two children, exercising at the gym, gardening, and traveling. Her favorite food is pesto in anything!