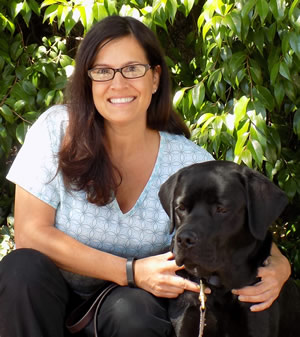 Administration
Education
Foothill College, A.S., Animal Health Technology, 1993
Honors graduate of SFSPCA Dog Trainers Academy
Certification
RVT – Board of Veterinary Medicine
CPDT (Certified Professional Dog Trainer)
CTC (Cerification in Training & Counseling)
Member
North American Veterinary Technician Association www.avma.org/navta
Association of Pet Dog Trainers www.apdt.com
Veterinary Technician Dental Society
International Veterinary Academy of Pain Management
Personal Information
Sandi has been passionate about animals her whole life. Since she was 5 years old she knew she wanted to work in the veterinary field. At the age of 16 Sandi began working for a veterinarian that treated dogs, cats and birds, and continued working there while studying animal science at Cal Poly Pomona.
She joined the team at LDG&C in 1992 and feels she has found her home. Sandi has been teaching puppy pre-school and adolescent dog classes here at the hospital in '99. In addition she counsels clients about pet behavior problems.
Sandi lives in San Jose with her daughter, Mackenzie and her furry children, Benny the black Labrador, and cats Mowgli and Sissy.